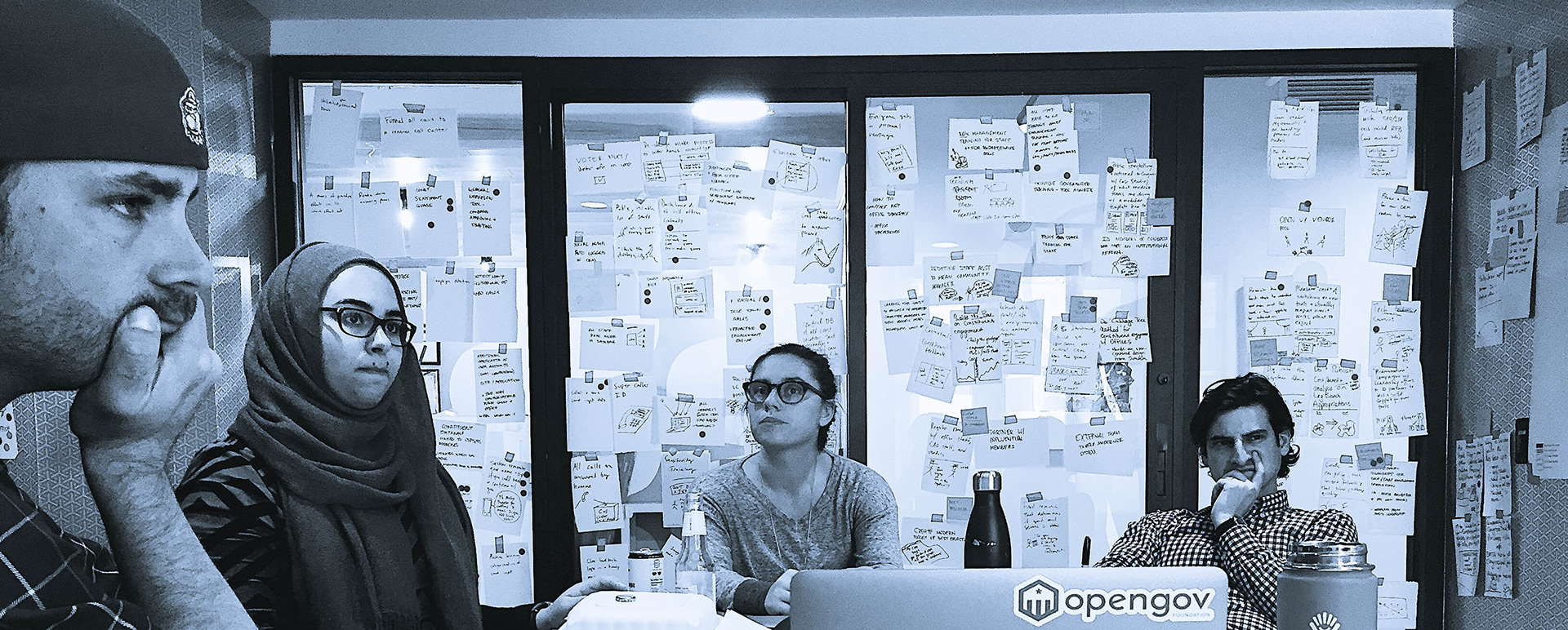 The
OpenGov Foundation
 aims to empower those who serve in our democracy with better technology, data, and human-centered design. In the summer of 2017, I was brought on to a project examining how Congress processes constituent communication. Who is listening? What tools are they using? What are the obstacles for citizen and staffer on either end of the phone line?  Led by
Mollie Ruskin
and accompanied by
Esther Kang
and
Meag Doherty
, the Research Squad took on the task of untangling the complex process that is constituent correspondence.
Our research process was grounded by three fundamental questions we needed to answer in order for our efforts to yield actionable insights.
First |
How do Congressional offices manage and conduct constituent engagement? What are the biggest pain points and opportunities for improvement?
Second |
How does constituent input shape the actions of Congress? What is the potential for vocal citizens to have an impact on the legislative decisions of their representatives? Does calling your representative's office everyday make a difference?
Third |
What is the culture of change making in Congress? Who are the key players in impacting change within the institution? What are the obstacles they and others have to overcome?
We wrapped up our portion of the work (for there is much more to be done) by putting together a comprehensive report outlining our research strategy, sharing observations from multiple interviews and shadowing sessions, and articulating insights from days of synthesis that had us buried in post its.